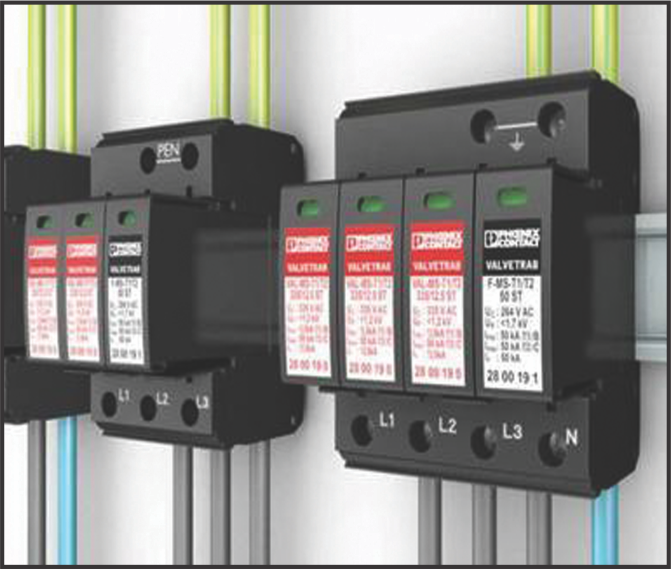 Surge Protection System (Device) is designed for AC power production against harmful effects of transients that cost facilities downtime and equipment damage. Utilizing the Threshold tracking Circuitry TTC and Sine wave Protection against high emergency surges that bombard power systems. Units are available in 30, 60, 90, 150, 200, 240, 300, 400 and 450 kA per phase peak surge capacity with a 200kA short circuit current rating. These models are engineered for single and high volltage power connection cables. These features and a 5 year replacement warranty make the RS WMH series formidable and a good value for a high level protection.
We offer following series like S, T, RS SP30, Din Rail Series, Din Rail Ctrl 1.0 which offers the best combined method of transient protection. These series offers tracking Circuitry STC Protection, protection against harmful transients, Sensitive electronic and electrical products, limiting surge in low-voltage installations and 1 Pole, high energy loaded voltage switching type surge protective devices. 
Features:
– Robust design
– Dimensionally accurate
– Seamless Finish.
Our products are checked on various parameters by our experts before they are dispatched